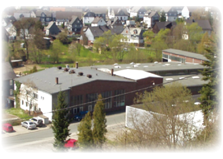 Founded by the German Barth family, BARNOVA is an international company specializing in water quality management technology and related product development and manufacturing. The family's Mr. Erbart Barth is one of the early founders of German constant pressure technology.BARNOVA has been an innovator in the regulation, degassing and functional integration of HVAC systems. The product categories include: automatic water quality management unit, oxygen measuring vacuum degasser, swirling water and gas impurity separator, energy storage tank, diaphragm expansion tank, water purification unit, etc.Based on industry standards such as DIN ISO 9001:2008, PED 2014/68/EU and ASME VIII Div.1 Edition 2015, as well as decades of expertise and a highly qualified core team, we can ensure maximum system safety and reliability. And you can provide a personalized solution according to your needs.
The background of technology:
After the Second World War, as the social structure became more stable, the Germans' pursuit of quality of life also increased, and the awareness of environmental protection was greatly enhanced. Heating is no longer simply a matter of satisfying the heat, comfort, easy maintenance, and energy saving have become the basic requirements for HVAC equipment.In the early 1970s, Abbott Barthes first proposed the concept of a closed system for heating equipment, and developed a series of related products according to this concept, such as pressure expansion tanks, pressure water supply equipment, and exhaust gas collection. The installation, etc., pushed the level of heating technology to a new level. Since then, the closed system has developed rapidly in Germany and even in Europe, and soon became the standardized product of Germany at that time, and led the leading industrial company in the world, OTTO. Heating equipment companies promote the most advanced concepts and products around the world.
in China:
Since 1992, Mr. Abbott Barthe has visited China many times, and has been attracted by Chinese culture and market. He has cooperated with HAISHEN Company of Germany to introduce its advanced concepts and products into China and created a closed-type heating and water system. New Era.
In 2018, BARNOVA (China) upgraded to the operational headquarters of the Asia-Pacific region, providing energy-saving solution design, product supply and operation and maintenance for customers in the Asia-Pacific region. In the same year, BARNOVA (China) proposed that the HVAC system needs the concept of "water quality management" and advocated the idea of "pre-management, better than after-treatment" and "closed system without drugs" to promote the building heating and water system. The industry is moving towards more energy-efficient and environmentally friendly!
In 2019, we will set up a joint venture factory in China's Jinan free trade zone - barnova (Jinan) Energy Technology Co., Ltd., and take advantage of China's free trade zone's convenient export policy to provide Asia Pacific customers with high-quality products and services. As a heating and ventilation system solution service provider, barnova (Jinan) takes the customer as the center, turns the heating water system engineering scheme into engineering products, integrates the design, production, assembly and overall delivery, so as to achieve the goals of water saving, material saving, land saving, energy saving and time saving. barnova (Jinan) has passed the ISO9001 quality management system certification / ISO14001 environmental management system certification. The main products are: assembled water quality management heat exchanger unit, assembled power module, automatic water quality management unit, oxygen measuring vacuum degasser, spiral water vapor impurity separator, water quality purification device, energy storage tank, hydraulic balancer and other products.
Read more>>